Events
This is your place to find out all the happenings and performances around Tease Studio.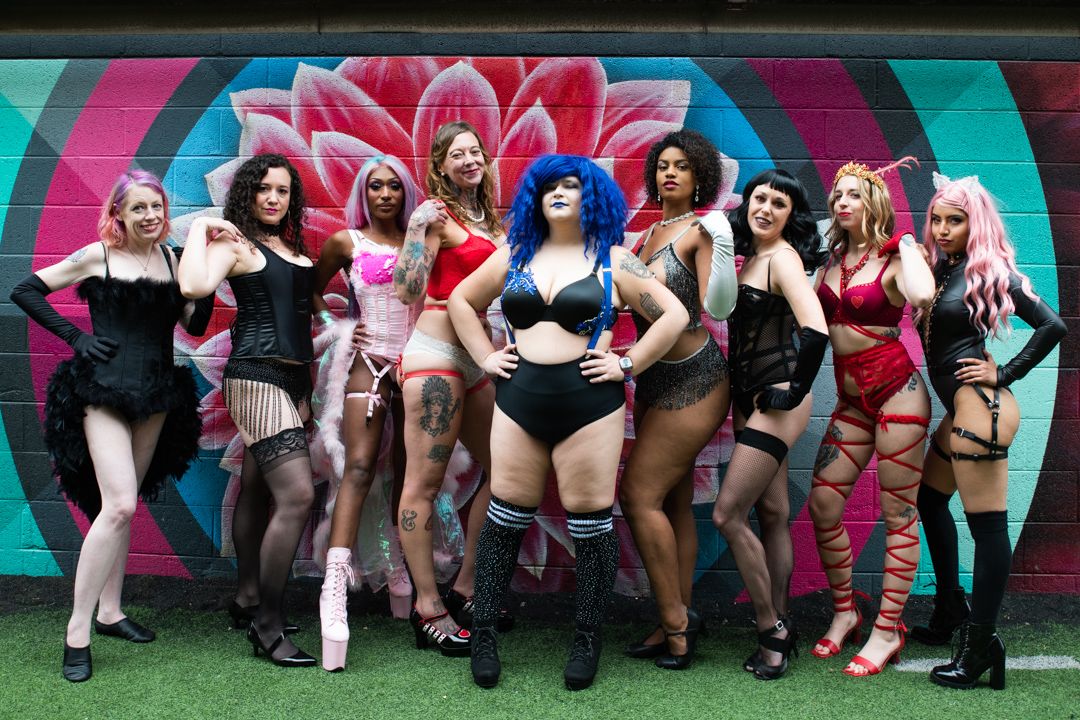 Tease Me Burlesque
Learn and be guided in our 8 week Burlesque school towards creating your own routine and character!
In this workshop you will learn the history of burlesque, musicality, working with props, clothing peels, choreography, and confidence! Create your own burlesque routine and be a start at our end of class show. Perfect for all genders, sizes, ages and levels of performers from fresh newbies to seasoned performers looking to up their style. Put together a brand new burlesque routine from start to finish, or take an existing routine and polish it up to a shine.
Sunday October 10th - 1:00 to 3:00pm, Tease Studio
Sunday October 17th - 1:00 to 3:00pm, Tease Studio
Sunday October 24th - 1:00 to 3:00pm, Tease Studio
Sunday October 31st- 1:00 to 3:00pm, Tease Studio
Sunday November 7th - 1:00 to 3:00pm, Tease Studio
Saturday November 14th - Time TBD (4p-7p range) *Preview Performance* @ Tease
Sunday November 21st- 1:00 to 3:00pm, Tease Studio
Sunday December 5th at the Oriental Theater
Monday evening live streaming of Burlesque class for the series length, one private session with Georgia MayWake or Ashley Monroe, Photoshoot w/ 4 edited photos, and props for Group number included in the series.
All for $799.
*Open to all genders, orientations, and experience levels.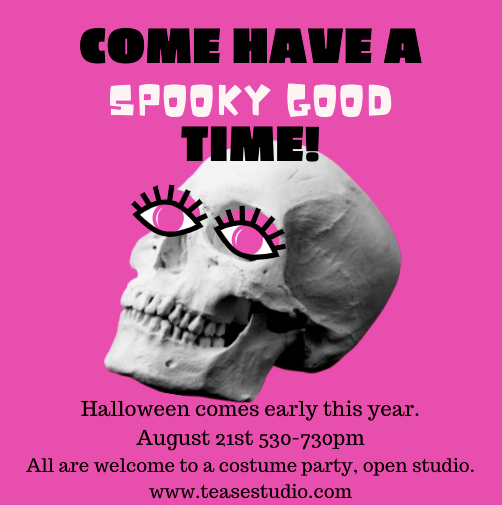 Halloween in August
All are welcome to a costume party, open studio. Come dance, mingle, drink and meet some of our Teasers. Sales on Punch cards and classes so you can try out a few of our favorite classes. Don't worry Teasers, you will be entered into a drawing for gift cards and goodies! No need to sign up or reserve a space just show up and bring some friends.
Saturday August 21st
530-730pm
Tease Studio (3534 Walnut street, Denver, CO 80205)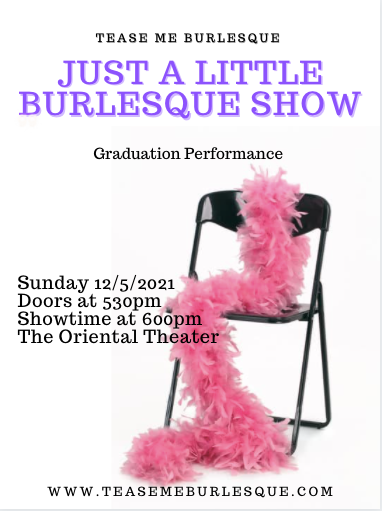 Just a little Burlesque show.
Join Tease Me Burlesque in presenting the Graduates of Fall 2021 term.
Just a little burlesque show will be debuting the latest TMB graduates as they introduce themselves with solo and group performances.
Saturday December 5th
Doors at 530pm
Showtime at 600pm
The Oriental Theater
Keep following online and through our newsletters for ticket information.
@teasemeburlesque