Events and Upcoming Shows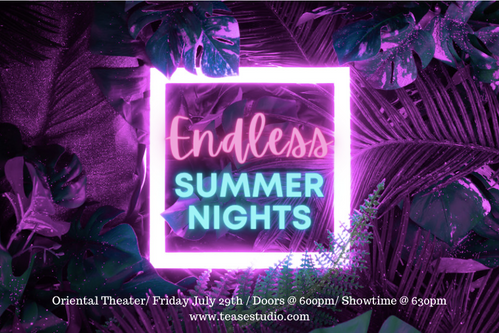 Endless Summer Nights
Endless Summer Nights
It is time again to put our Teasers center stage for them to show off all their fabulousness!
Mark your calendars and get ready for:
Endless Summer Nights
Friday July 29th
Oriental Theater
Doors @ 600pm, Showtime @630pm
More information coming so make sure to follow our social media pages, subscribe to our newsletter or buy tickets here!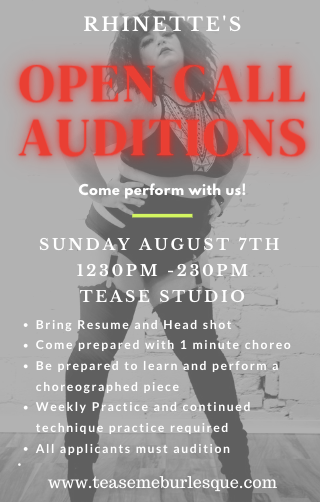 Rhinettes Auditions
Open Auditions for the Rhinettes
Come dance with us!
Sunday August 7th 1230pm -230pm
Tease Studio Rino
Bring Resume and Head shot
Come prepared with 1 minute choreo
Be prepared to learn and perform a choreographed piece
Weekly Practice and continued technique practice required
All applicants must audition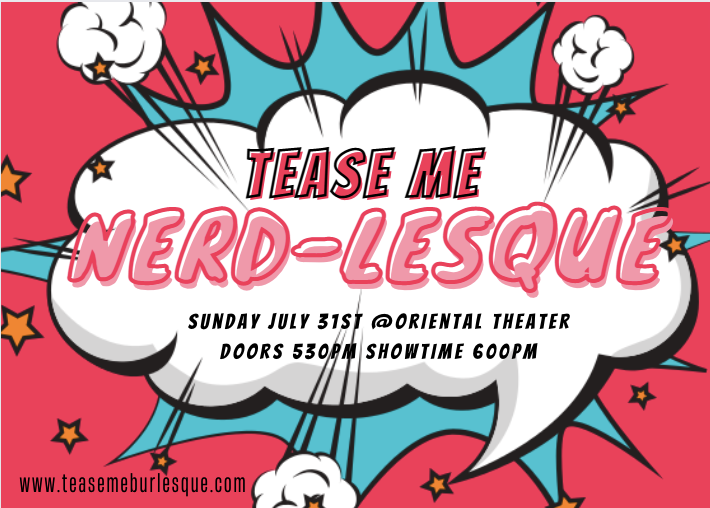 Tease Me NERD-lesque
Tease Me Burlesque is bringing the Tease Me NERDY to The Oriental Theater on Sunday July 31st with a cast that will blow you away!
Doors at 530pm with a showtime at 600pm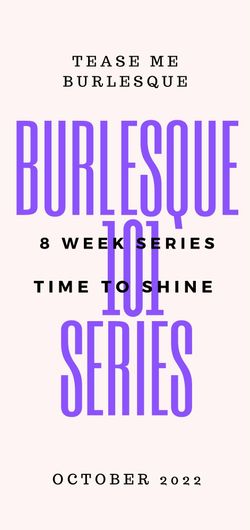 Tease Me Burlesque School
Tease Me Burlesque 8 week series start in October!
You can expect to not only learn how to establish your Burlesque persona and perform on stage but also;
*Learn the history of burlesque,
*Musicality& working with props
*The art of clothing peels
*How to create your choreography
*Confidence
Schedule of Class times and dates are subject to change but here is the tentative calendar of class times.
Sunday 10/16 1230-230pm
Sunday 10/23 1230-230pm
Sunday 11/6 1230-230pm
Sunday 11/13 1230-230pm
Sunday 11/20 1230-230pm
Sunday 11/27 1230-230pm
Sunday 12/4 1230-230pm
Graduation Show 12/11/22
For more information or questions about payment information please email us at teasemeburlesque@gmail.com