Georgia May Wake
Instructor | Dance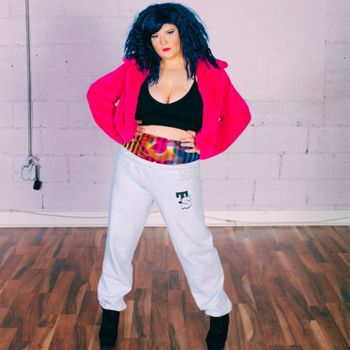 Georgia began her dance education at the very young age of 3. She took classes in her hometown studio and at school and quickly began teaching classes to pay to expand her own learning. She continued teaching and taking dance throughout her education and feels like teaching and dance just go hand-in-hand for her. Georgia only took a brief hiatus from dancing post-college before her introduction to the art of the Tease; Burlesque, when she began working at The Clocktower Cabaret, in their box office. While there, she learned (from some of the greats!) everything she needed to know about burlesque to start performing, producing, and even teaching again! In September 2020, Georgia joined the Tease Studio family.
Georgia is the proud 2022 "Best Buds" Winner with duet partner Mars Fury at the Mile High Burlesque Festival. AND she's the proud 2023 "Best Buds" Winner with duet partner Miss Monroe. Two consecutive wins! She was also honored to perform in the Colorado Burlesque Festival in 2021 with the Dolly Day Dancers, in 2022 with partner Miss Monroe, and she's very excited that her and Monroe's troupe, The Rhinettes, are the 2023 Colorado Burlesque Festival Opening Act! She's also a participant in the 2023 Golden Legends Championship Challenge in Las Vegas, NV under the mentorship of Vixen DeVille. In addition to the festival circuit, Georgia has also had the pleasure of performing in venues like The Oriental Theater, The Clocktower Cabaret, and many other amazing local stages. AND she's produced 15+ burlesque and variety shows through Warrior Wake Productions all across Denver!
She loves the opportunity to bring her wealth of knowledge to her amazing students at Tease Studio!